Exibição Exhibition
Selecção Caminhos – Longa-Metragem de Documentário
Teatro Académico de Gil Vicente
24/11/2020, 15:00

Bilhete
Origem Origin
País de Origem Origin Country Portugal
País de Rodagem Filming Country Portugal
Metragem e Género Footage and Genre
Duração Runtime 01:22:31

Tipo de Projecto Project Type Documentary
Género Genre
Idioma e Legendagem Language and Subtitling
Língua Language Portuguese
Legendas Subtitles Português, Inglês
Entre Leiras The Life We Know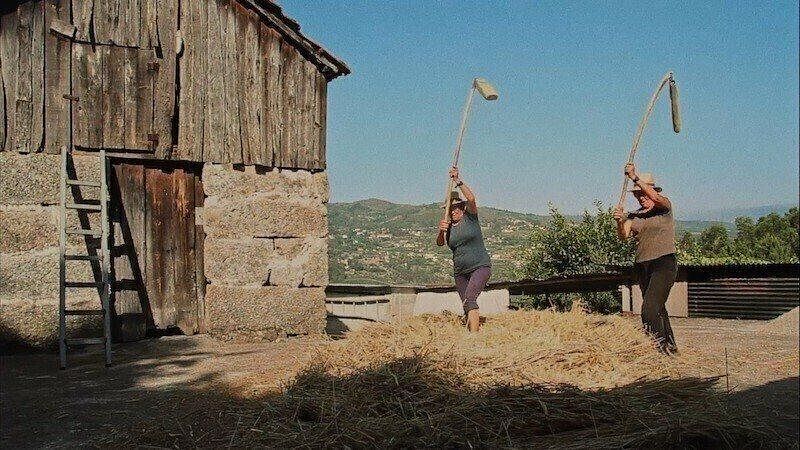 Sinopse Original Original Sinopsis
Entre Leiras acompanha o ciclo agrícola num lugar entre o Douro e o Tâmega e a vida de duas irmãs que, entre leiras, vão passando os seus dias.
Sinopse Internacional Sinopsis
The film follows the agricultural cycle in Portugal's remote inland, between the rivers Douro and Tâmega, and the life of two sisters who spend their days tirelessly toiling the land for subsistence.
Mensagem do Realizador Director Statement
I believe that it is necessary to know and understand the complexity of factors which are inherent to a social reality, in order to be able to register or represent it, or, rather, attain a view of it. So, I proposed to do just that in a place called Passinhos de Cima, with the Madureira sisters. That's where I found myself for seven months, doing fieldwork, by myself, with just a camera, a tripod, a sound recorder, and a pair of headphones. From March to October 2017, from planting to harvest, I accompanied the agricultural cycle, and I worked and lived with these two sisters, full-time. Being able to gain a perception of their days and lives, the evolution of the relationship between us, and between them and the camera, these were only possible through this intense, everyday presence. This film portrays the world of Ana and Glória, a world of subsistence agriculture, into which I included myself. The presence of the camera gives us back their own lives and mine. Thus placed, before a society which will be able to see them, the sisters progressively become aware of this and show who they are, and how they see themselves with respect to others.

Biografia do Realizador Director Biography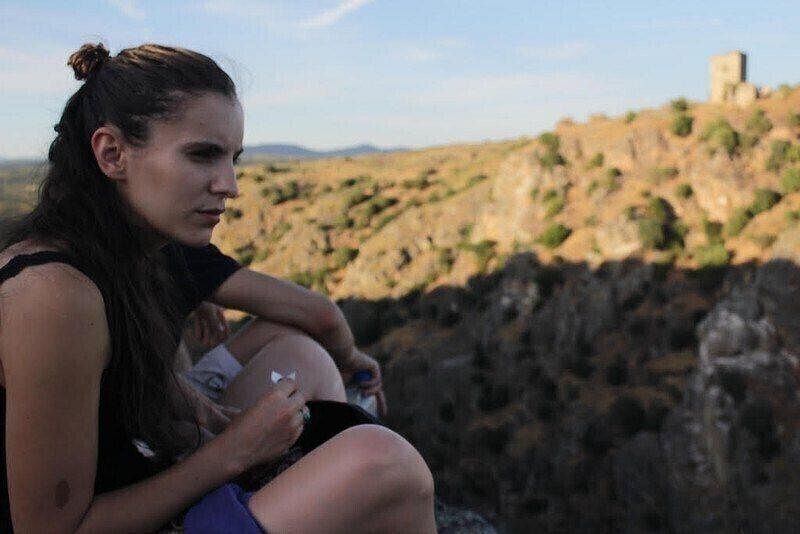 Cláudia Ribeiro was born in 1990, in Guimarães, in the North of Portugal, and currently lives in Porto. She has a Bachelor's degree in Film and a Master's in Anthropology – Visual Cultures. Her work is focused mainly on the concepts of culture and identity, moved by a constant questioning of human behaviour, memory, representation, and the concept of reality. THE LIFE WE KNOW is her debut in documentary film, the result of 7 months of painstaking fieldwork in a small inland village in northern Portugal.

Data de Estreia

Release Date

Agosto/2020

Data de conclusão year 2020-07-31

Exibições

Exhibitions

IndieLisboa International Film Festival Lisboa August 25, 2020 World Premiere National Competition Portugal

Anthropological Film Festival Jerusalem Israel

Distribuição Distribution
Mónica Lemos Portugal All Rights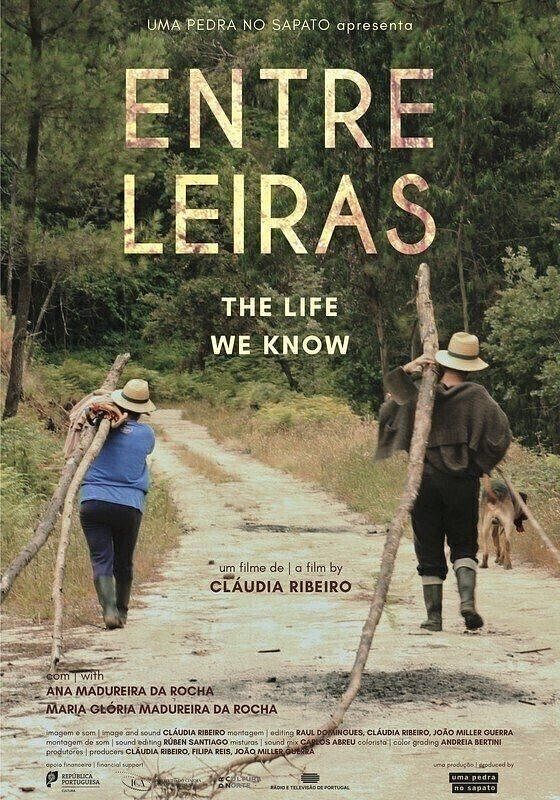 Realização

Director

Cláudia Ribeiro

Produção Production Uma Pedra no Sapato
Produtores Producers Cláudia Ribeiro, Filipa Reis, João Miller Guerra

Elenco Keycast na Madureira da Rocha, Maria Glória Madureira da Rocha

Direcção de Fotografia (DoP) Direction of Photography Cláudia Ribeiro
Cor (DoP) Color Grading Andreia Bertini

Direcção de Som Sound Direction Cláudia Ribeiro, João Miller Guerra, Raul Domingues
Misturas de Som Sound Mix Carlos Abreu

Edição Editing Cláudia Ribeiro, João Miller Guerra, Raul Domingues

(* dados sujeitos a confirmação)

Os dados apresentados são obtidos a partir da plataforma Filmfreeway, tendo sido disponibilizados pelos proponentes de cada filme. Se encontrou algum erro por favor reporte-o para

filmes@caminhos.info

dando conta do link da página e quais as secções a corrigir. Agradecemos a sua colaboração.

The data presented are obtained from the Filmfreeway platform and have been made available by the applicants of each film. If you have found an error please report it to filmes@caminhos.info with the page URL and which sections to correct. Thank you for your cooperation.