Exibição Exhibition
Selecção Caminhos – Curtas Metragens
Teatro Académico de Gil Vicente
26/11/2020, 15:00

Bilhete
Origem Origin
País de Origem Origin Country Portugal
País de Rodagem Filming Country Portugal
Metragem e Género Footage and Genre
Duração Runtime 00:12:00

Tipo de Projecto Project Type Curta/Short
Género Genre Drama
Língua Language Portuguese
Legendas Subtitles English
Um Som em Movimento A Sound in Motion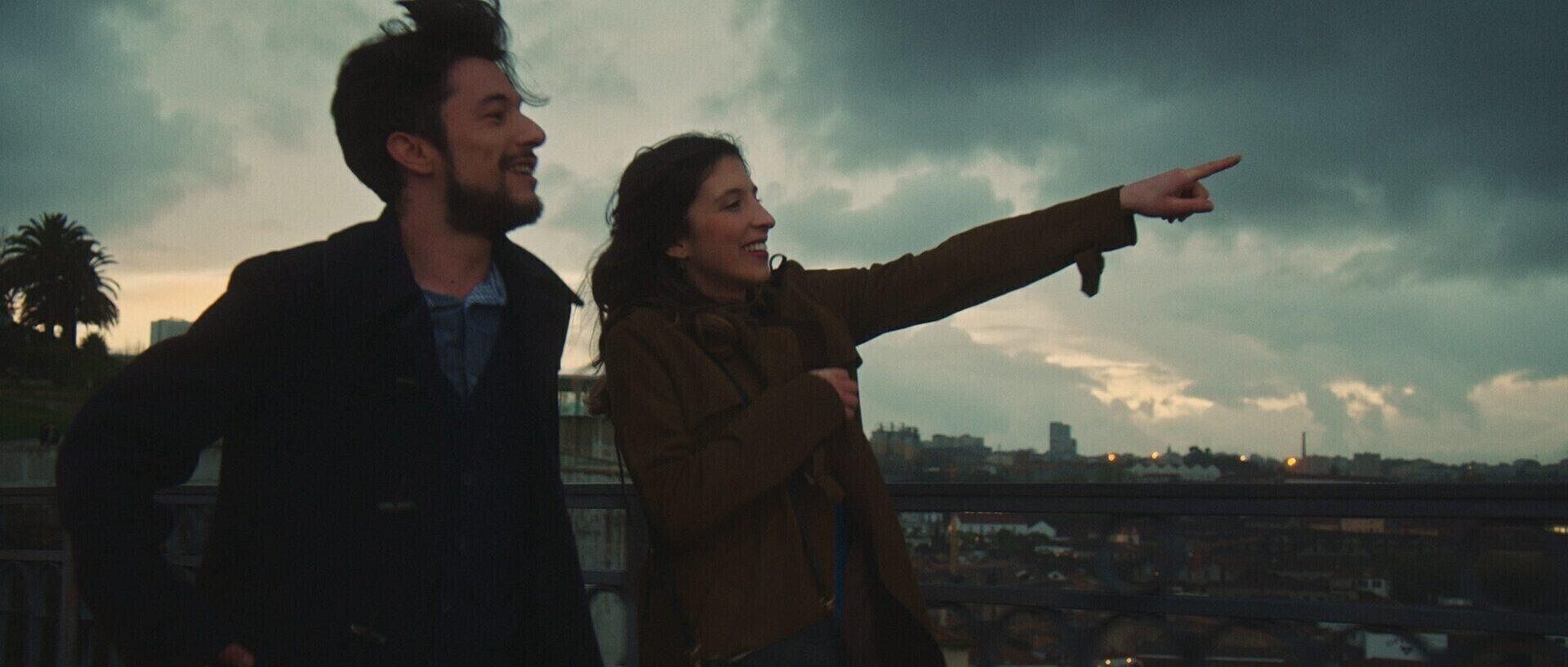 Sinopse Original Original Sinopsis
Rodrigo desafia Joana para voltar a dançar. O ritmo é o mesmo mas já não o ouve da mesma forma, desde o acidente. A vontade de Rodrigo, a revolta de Joana e uma outra forma de ouvir o mundo revelam novos desafios. Será Joana capaz de se adaptar a um novo normal? Terá Rodrigo forças para ajudar Joana a superar esta nova condição?
Sinopse Internacional Sinopsis
Rodrigo challenges Joana to dance again. The rhythm is the same but she hasn't heard it in the same way since the accident. Rodrigo's will, Joana's anger and another way of listening to the world reveal new challenges. Will Joana be able to adapt to a new normal? Will Rodrigo have the strength to help Joana overcome this new condition?
Biografia do Realizador Director Biography

Passionate about the audiovisual medium, he has been working in this area since 2002. His collaboration in corporate films, television and advertising projects can be highlighted, as a director, director of photography and camera operator for several national entities and television channels. He has been a trainer since 2007 in the areas of video production and post-production. The artistic work has focused mainly on the production and realization of music videos, now taking the first steps in the creation of fiction. Some relevant Works: 2007 "Where Are You Now?" by Mosh, music video on MTV 2011 "Into Your Hands" by Kandia, music video on MTV. 2013 "Scars" by Kandia, nº 1 of the international contest "Global Rockstar". 2014 "Take Me", music video for the band "Last Chance". 2015 "My River" – shortfilm , premiere in New York in 2016. In 2017 won the best short film of the first edition of Shortcutz Figueira da Foz. In 2018 won best short film of January by Shortcutz Lisboa. 2015 "Brothers" produced by Pixbee, a documentary where he received the prize for best editing at the festival Caminhos do Cinema Português. 2015 he received an honorable mention for the video clip "Tens Mesmo De Querer" by CRU, at the Los Angeles Music Video Festival. In the beginning of 2016 this music video was the best national music video, through the contest promoted by the platform Videoclipe.pt / P3 / Jornal Público. In 2017 he carried out works for brands such as Leica, Faurecia, Porche and Fuji and accepted the challenge of editing, together with Frame, the 4Play series, for national television RTP2. Also in 2017, "My River" won the best short film of the first edition of Shortcutz Figueira da Foz. 2017 ended with a new nomination for the Videoclipe.pt contest, with the 2nd video made for CRU – "Espaço". In the same year, together with António Morais and Stéphane Sagaz, he created the Coletivo Golpe Filmes and advanced to the first short film – "A Sound In Motion" – with the brand Golpe Filmes.

Data de Estreia Release Date 15-07-2020*

Data de conclusão year 2020-07-15

Exibições Exhibitions
Distribuição Distribution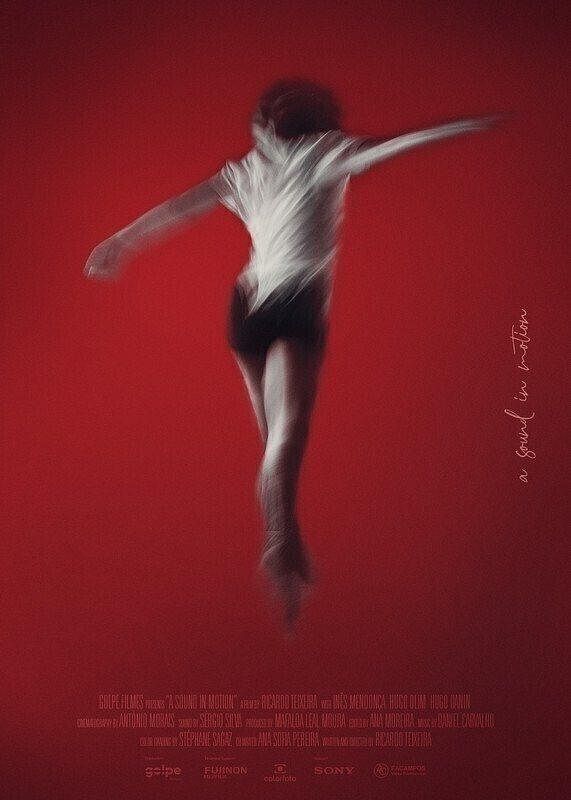 Realização Director Ricardo Teixeira

Produção Production Golpe Filmes

Produtores Producers Mafalda Leal Moura

Direcção de Fotografia (DoP) Direction of Photography António Morais

Elenco Keycast Inês Mendonça, Hugo Olim, Hugo Danin

Argumento WriterRicardo Teixeira, Ana Sofia Pereira

Som Sound Sérgio Silva

Cor Color Stéphane Sagaz

Montagem Editing Ana Moreira

Música Music Daniel Carvalho

Direcção de Arte Art Direction João Faneco e Sandra Diogo

Caracterização Characterization Luis Nogueira

Banda Sonora Original Original Soundtrack Sim/Yes

Direcção Musical Musical Direction Daniel Carvalho

(* dados sujeitos a confirmação)

Os dados apresentados são obtidos a partir da plataforma Filmfreeway, tendo sido disponibilizados pelos proponentes de cada filme. Se encontrou algum erro por favor reporte-o para

filmes@caminhos.info

dando conta do link da página e quais as secções a corrigir. Agradecemos a sua colaboração.

The data presented are obtained from the Filmfreeway platform and have been made available by the applicants of each film. If you have found an error please report it to filmes@caminhos.info with the page URL and which sections to correct. Thank you for your cooperation.